Kingsignal attended the CMMA Exhibition in Singapore
time:2017/03/07
CommunicAsia exhibition is the largest knowledge sharing platform in Asia ICT (information and communication technology) industry, the industry is looking forward to the future prospects of the industry and an important window to understand the status of the industry. This exhibition has been successfully held for the 27 time and has a high reputation in the communications industry. The exhibition hall of the B2-L3 from a large scale, a total of 5 layers, CommunicAsia focus industry a variety of key technologies and emerging technologies, covering from all aspects of the new communication technology, network system integration, return until the end user software and applications. The main coverage of LTE / 4G / 5G, connected devices, FTTH, infrastructure and network solutions, augmented reality, mobile network, radio and cable, satellite communications, smart city solutions, wireless technology and other technology etc..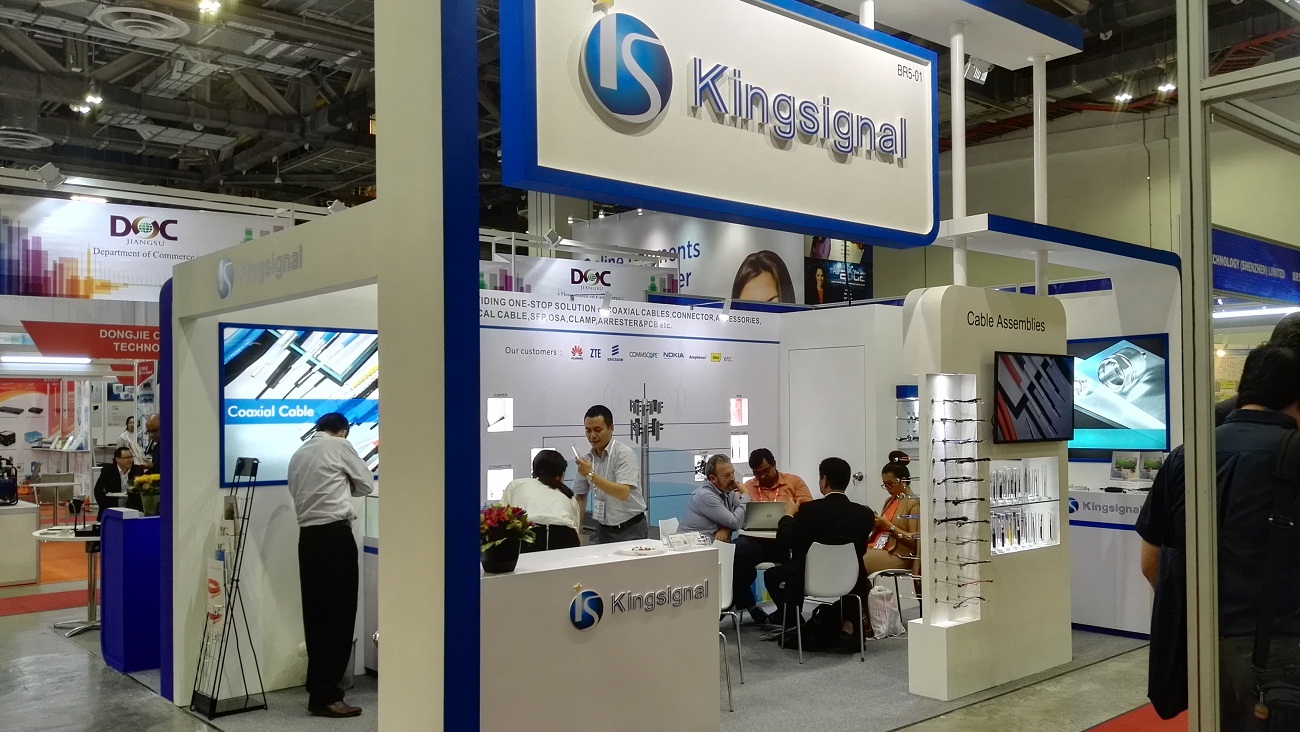 In the exhibition of achievements and reflect industry trends at the same time, CommunicAsia invited ICT industry well-known experts to participate in the summit meeting, held a series of conferences aimed at stimulating thinking, broaden their horizons and make the industry and industry elite to carry out exchange and communication. CommunicAsia exhibition is a one-stop service platform for the industry to provide a full range of services. BroadcastAsia is a joint exhibition held with EnterpriseIT on the same site with CommunicAsia. BroadcastAsia exhibition is highly praised as a one-stop knowledge sharing platform for the broadcast industry. It will show the development trend of the integration of different fields of technology through the most large-scale ICT platform in Asia, so that the audience under the same roof appreciate the charm of fusion technology. A total of more than 20 thousand industry to CommunicAsia / EnterpriseIT site, inspected the strength of hot technology and ICT technology of the latest trend and exhibition industry development brings, including overseas visitors accounted for 55% of the total number of visitors. The communications industry, Catherine, DRAKA, TELEGARTNER company, JMA, Heng Xin, Hansen domestic beauty, Tongyu, Sheng Lu, YOFC and other manufacturers also have come to the exhibition, the audience feast.
This exhibition is mainly kingsignal exhibition display products and products mainly to the base station, coaxial cable, connector, coaxial cable, optical components, optical module, the main component in addition to the Type C data cable, HDMI. Through this exhibition to win customer recognition, improve the visibility of KINGSIGNAL in Southeast asia.