Founded in April 2002, Kingsignal Technology Co., Ltd. is a private hi-tech enterprise engaged in R&D, production and marketing of signal interconnection products such as mid-range and high-end RF coaxial cables, connectors and accessories, optical fiber, PCB, LAN cable, large logarithmic power cord and data video components.
Since its establishment, Kingsignal has been dedicated to developing and manufacturing high-quality signal interconnection products, cables and connectors by adopting cutting-edge technologies and equipment, providing customers with full technical support and service.
After years of high-speed development, the Company has accomplished the basic layout of industry chain for signal interconnection and transmission, with products and service applied to a wide range of fields, including mobile communications, microwave communications, data center, cloud computation, radio & television, tunnel communications, communication terminals. The Company is a national High-Tech enterprise, a member of National Torch Plan Program, Shenzhen High-Tech Enterprise, Shenzhen Engineering Tech Center, and key promotion & demonstration enterprise of national science achievements. The Company was successfully listed on the GEM in Shenzhen Stock Exchange on August 18, 2011, with stock code 300252.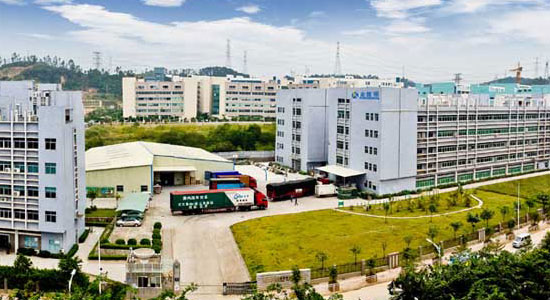 Technology R&D
Kingsignal has a productive R&D center which is always dedicated to technology innovation. Years of continuous research and innovation formed a complete system of independent intellectual property rights. The phase-compensated cable, independently developed by Kingsignal, broke foreign blockade on techniques, and made important contribution to the national defense of China. Five international standards drafted by core technicians of Kingsignal passed the review of IEC and are included in IEC international criterions, laying a foundation for the leading status of Kingsignal in the industry. Currently, Kingsignal has obtained 9 invention patents and 22 utility models; in addition, 28 inventions, 19 utility models and 14 appearance designs are pending.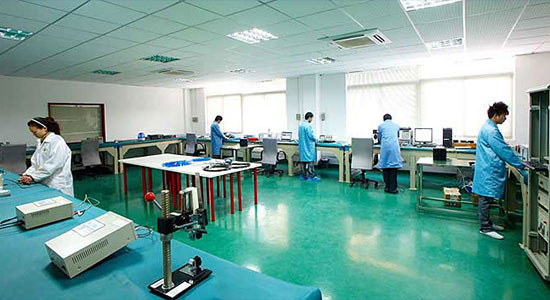 Manufacture and quality assurance
Kingsignal now possesses 8 R&D and production bases, including Shenzhen Kingsignal Longgang Factory, Ganzhou Kingsignal Cable Technology Co., Ltd., Ganzhou Kingsignal Optical Fiber & Cable Co., Ltd., Shaanxi Kingsignal Electronics Co., Ltd., Mianyang Kingsignal HT Electronics Co., Ltd., Changzhou Kingsignal Fengshi Communication Equipment Co., Ltd., Changzhou Kingsignal Special Printing Plate Co., Ltd. and Dongguan Kingsignal Electronics Co., Ltd. These facilities cover a gross area of more than 160,000 m2. The Company has now obtained ISO9001:2008, ISO14000:2004, UL, RoHS and TLC certifications. It is in possession of top-class industrial equipment and management process. Kingsignal is also equipped with an eligible supplier system and a top-rate quality assurance system.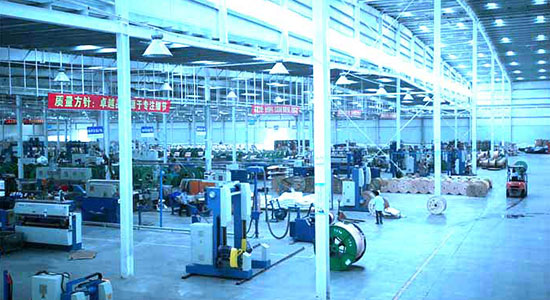 Marketing and Customers
As a one-stop solution provider for signal interconnection technology and scheme, we adhere to continuous innovation to better serve customer needs. By means of combining the sales of our products with front-end R&D, upfront design, after-sales service and technical training, we now are capable of providing a one-stop solution centering on "Design In" to our customers. Our important customers in mobile communication field and national defense field include Huawei, ZTE, China Mobile, Ericsson, CommScope and Nokia. In addition to our complete marketing network in China, Kingsignal now has subsidiaries in India, Thailand, Brazil, HK and USA. It has set up offices, warehouses and authorized agents in other countries, including Indonesia, Switzerland, Israel, Germany and Korea. Kingsignal is currently working on expanding its international business in the Asian-Pacific region, the Middle East, Europe, as well as North and South America.
Kingsignal is actively involved in global competition with great passion. Based on the fast development in recent years, Kingsignal has realized its strategic goal of "offering one-stop solution service of signal interconnection technology and scheme", and has been offering one-stop package solutions centering on "Design In" to high-end customers. Kingsignal is upgrading from an enterprise focusing on mid-range and high-end cables, connectors and accessories to a top comprehensive enterprise capable of offering full set of signal interconnection technology solution.
Kingsignal Corporation is full of enthusiasm and a new look to participate in global competition;
Enter the stage of rapid development, Jinxin Connaught will strive to develop into a solving scheme expert with international standard voice signal cables, connectors, components and accessories a station type.