Kingsignal was invited to 2019 China Listed Companies Quality Development Forum
time:2019/05/11
In order to carry forward the spirit of reform and opening up, promote China's economic transformation and upgrading, gather positive energy in the capital market, and explore and publicize the successful experience of high-quality development of China's outstanding listed companies. On the afternoon of April 26, the "2019 First China High-quality Development Forum for Chinese Listed Companies" sponsored by the Securities Times was held at the People's Daily New Media Building. Kingsignal has been ranked in the 2019 "A Shares Beautiful 100" list for its steady and rapid growth in sales year after year, far exceeding the industry average. Huang Changhua, Chairman of Kingsignal, was invited to attend and participate in the Roundtable Forum on "Innovation for Quality Development".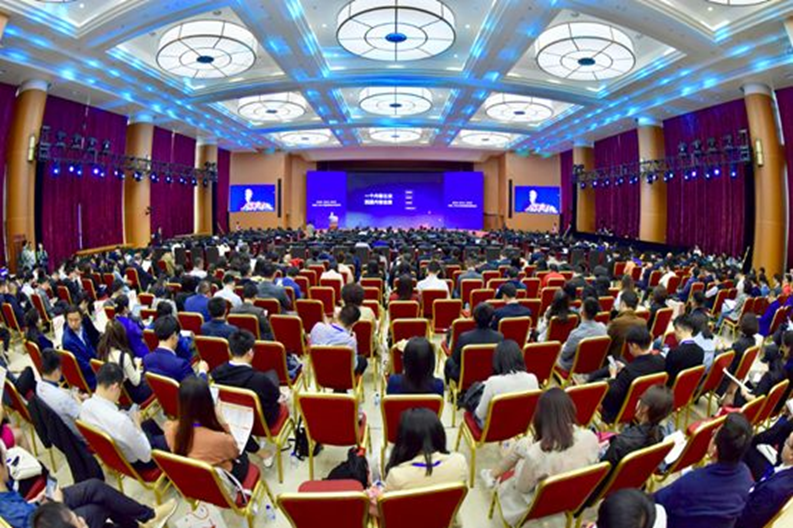 He Wei, president and editor-in-chief of Securities Times, Gao Peiyong, Vice President and Member of the Chinese Academy of Social Sciences, Ye Qinqin, Secretary of the Party Committee, Chairman and President of the People's Daily Online,Guo Wenying, Chairman of CSI Small and Medium Investor Service Center,Li Mingzhong, deputy general manager of Shenzhen Stock Exchange and Dong Guoqun, deputy general manager of Shanghai Stock Exchange respectively make the keynote speech"High-quality development of Chinese listed companies."
Gao Pei, vice president of the Chinese Academy of Social Sciences and member of the school and Xiao Zhigang, Director of Stock Investment, Tianhong Fun, respectively make the keynote speech of "Mastering the Economic Development of High Quality" and "From Performance to Stock Price: A Thrilling Leap".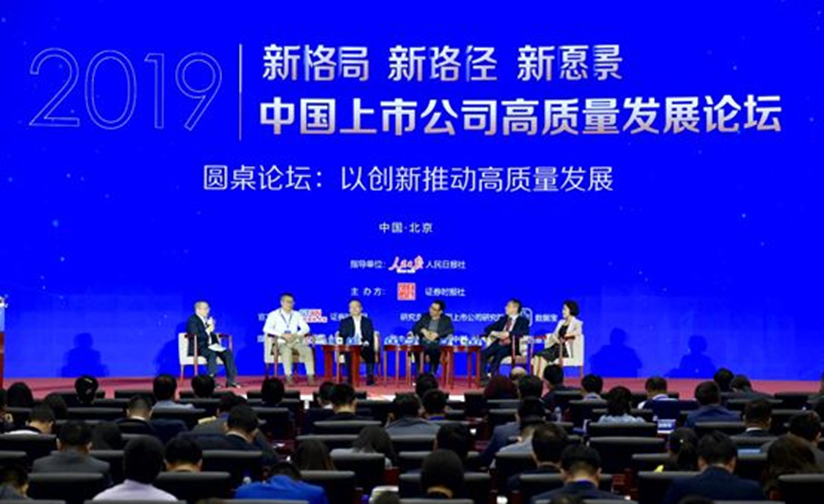 Huang Changhua, Chairman of Kinsignal, together with Jin Bin, Chairman of Fengling Capital, and Dong Chen, Vice President and Director of Northeastern Securities, Jiang Chunhua, Chairman of Henghua Technology, and Jin Duo, Vice Chairman of Indigo Environment join the roundtable forum to discuss the opportunities and challenges of "innovating to promote high quality development".
At the roundtable forum, Huang Changhua said that "High-quality development is based on the development of core technology. We hope that through the innovation of signal connection technology, Jinxinnuo will become a one-stop solution expert with international standard discourse power, making it a domestic leader and a world-class one. Moreover, in this process, Jin Xinnuo has formed the core system of signal connection technology for the innovation of signal connection technology, from standard drafting to invention and creation. And apply this technology to the three most promising industries of 5G and AIoT and new energy vehicles."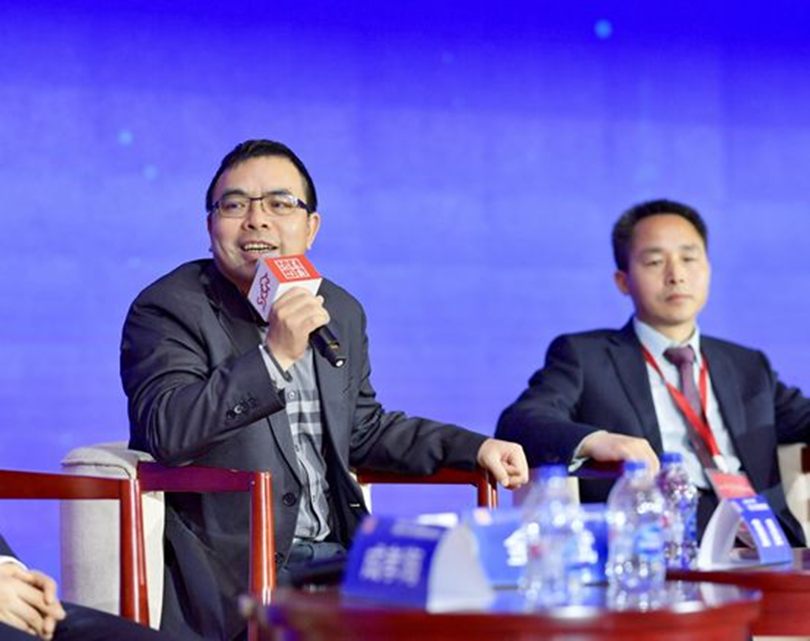 Refer to Kingsignal's R&D layout in the 5G era, Huang Changhua said "Jinxinnuo has been continuously investing in research and development, strengthening the research and development capabilities of 5G Research Institute, Optical Research Institute, Cable Research Institute, Connector Research Institute, Electromagnetic and Signal System Research Institute and Artificial Intelligence Laboratory. What's more, Kingsignal's R&D investment accounted for nearly 8% in 2018. Jinxinnuo has been deeply deployed from the core component products between the network element equipment (Optical modules, board-to-board high-speed connectors, PCB, fiber optic cables, optical and electrical hybrid cables, high-speed cables, high-speed connectors, etc) and the network element equipment to the supporting equipment for realizing the deep coverage of the 5G network (cellphone signal booster、WiFi Mesh, etc) and to serve core customers in related 5G application scenarios(5G access network solution, Indoor coverage solution, Satellite access solution, Ultra broadband solution, FTTx solution, Data center solution) as well as 5G+AI applications in intelligent communication, intelligent interconnection, intelligent manufacturing.
Huang Changhua emphasized that "Whether it is technically or in the market, or talents supporting technology and market development, Kingsignal is fully prepared. Kingsignal is confident to achieve high-quality development based on innovation in the 5G era through core technology accumulation, product planning and program preparation!"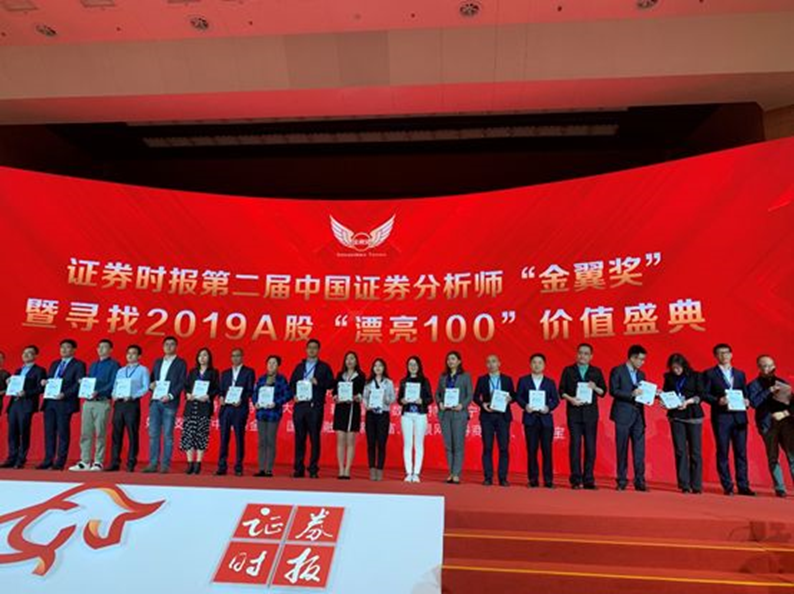 In the subsequent 10th "Tianma Award" awards and the 2nd China Securities Analyst "Golden Wing Award" and 2019 A shares "Pretty 100" Awards, Kingsignal has been ranked in the 2019 "A Shares Beautiful 100" list for its steady and rapid growth in sales year after year, far exceeding the industry average. The acquisition of this honor represents the affirmation and support of the capital market and investors for the high-quality development of Jinxinnuo, which reflects the correctness of Kingsignal's adherence to the high-quality development strategy of "innovation and creation".
In the future, in the journey of signal connection technology innovation, Jin Xinnuo will live up to expectations, continue to focus on the cultivation of core research and development capabilities, and continue to practice the high-quality development of listed companies, and Create value for customers, employees, shareholders, and society, and contribute to the growth of China's economy.