The harsh winter! Equipment manufacturer expects 5G to open storehouse and release grain as soon as possible
time:2018/09/21
As the wave of 4G network construction has long passed and overall network investment spending has slowed further, big t-market telecom equipment makers will have to tighten their belts before there are any new "mega-tenders".
In the first half of 2018, according to the financial reports of the four major equipment manufacturers, except Huawei, the big MAC, maintained a moderate and slow growth, Ericsson and Nokia still did not get rid of the downturn, and ZTE, which was seriously affected by the ban, also suffered heavy losses.
The cold winter of the industry, where should equipment manufacturers to go?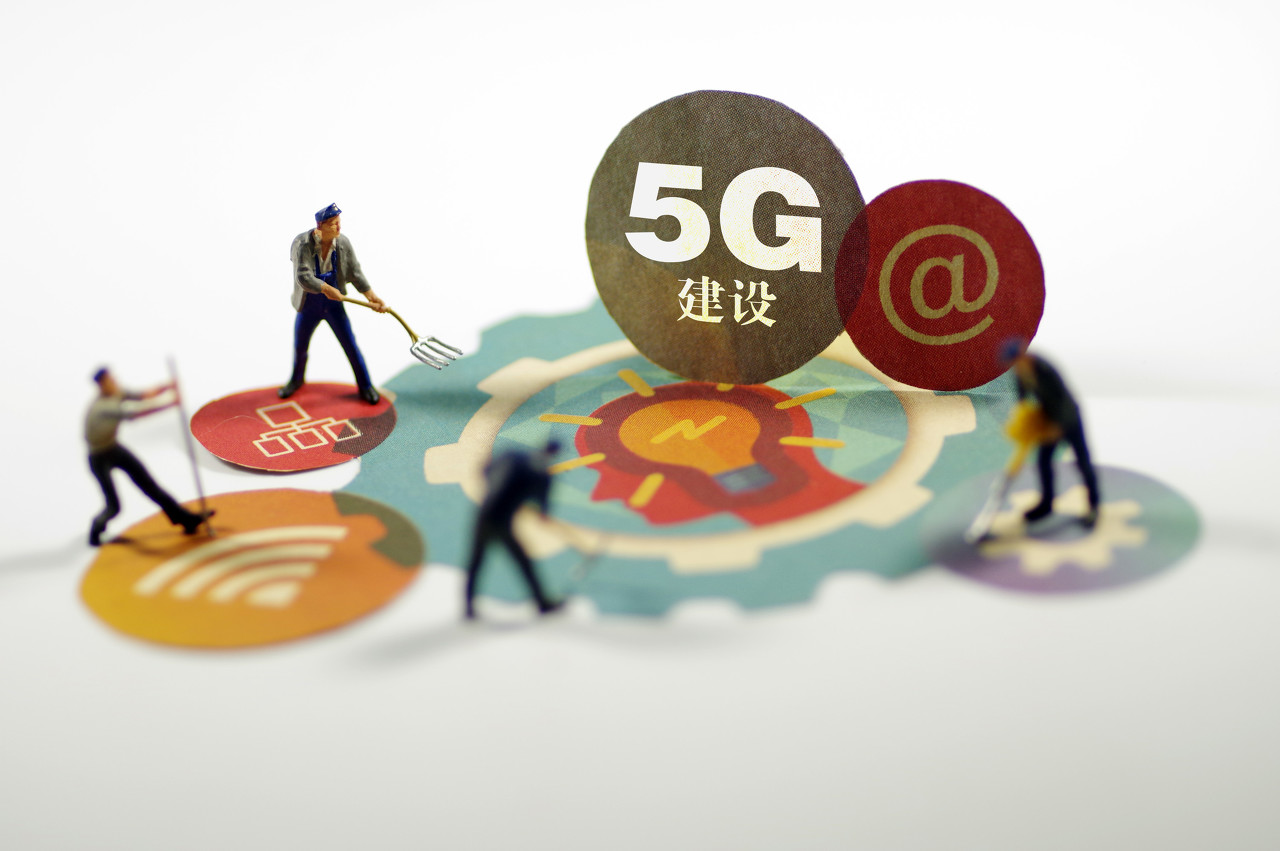 Huawei maintained medium and low growth
Huawei, which has far more product lines, business size and company size than its rival, was the only one of the four big equipment manufacturers to keep growing in the first half. Huawei's operating performance report for the first half of 2018 showed that Huawei achieved sales revenue of 325.7 billion yuan, up 15 percent year-on-year, with an operating profit margin of 14 percent.
Among the four major business areas, Huawei does not disclose the specific income of BG business of operators as it has done in the past. It can be imagined that the business oriented to big T of all equipment manufacturers is not very good. In the first half, Huawei's consumer business shipped more than 95 million smartphones, and strong growth in the terminal business is expected to be an important factor for the company's revenue growth in the first half.
Huawei also said that it is committed to bringing the digital world into the intelligent world of everyone, every family and every organization to build a connected universe. Huawei will stick to the pipeline strategy and focus on ICT infrastructure and intelligent terminals to enable social digitization and intelligent processes. Create value for customers and achieve quality growth.
In reality, Huawei, with its much broader business and sheer size, has outpaced its rivals on revenue. But as the industry's cold weather continues to bite, big names like Huawei will only be able to sustain moderate and slow growth in revenue.
Ericsson has yet to turn a profit
Ericsson, a century-old shop in the throes of transformation, is still working towards its goal of turning a loss into a profit.
In the first half of 2018, Ericsson's sales revenue was 93.2 billion Swedish kronor (about 68.3 billion yuan, estimated at 0.7328 exchange rate on June 30), down 5 percent year on year, and the company lost 2.5 billion Swedish kronor (about 1.832 billion yuan).
However, Ericsson posted an increase in operating profit for Q2, helped by strong momentum in the North American network business market and the smooth completion of a multi-billion cost reduction plan. But in the first half of the year, Ericsson has yet to turn a profit on sales and profits.
Nokia's revenue continued to fall year-on-year
Nokia, eager for a "1+1>2" chemical reaction, is still finding its way through the transition.
In the first half of 2018, Nokia reported sales revenue of 10.246 million euros, down 7 percent from a year earlier, and a loss of 143 million euros.
Rajeev Suri, Nokia's President and chief executive, said the results were in line with our forecast of a weak first half but a strengthening second half. It is reassuring to know that we expect the results for fiscal 2018 to be in line with our annual guidance targets.
ZTE lost money because of the ban
ZTE, another Chinese equipment maker, had a miserable first half. ZTE's belated first-half 2018 earnings show that ZTE achieved revenue of 39.434 billion yuan in the first half of 2018, down 26.99 percent year-on-year; Net loss of 7.824 billion yuan, net loss of 2.379 billion yuan after deducting non-recurrent profit and loss.
Unlike competitors whose performance was mainly affected by the industry winter, ZTE encountered a special "force majeure factor" in the first half of the year. The U.S. department of commerce activated the refusal order on April 16, blocking ZTE's important supply chain and causing ZTE to suspend its main business operations for nearly three months.
Therefore, although ZTE's performance in the first quarter of this year bucked the trend of growth in the context of declining overall investment in the communications industry, its revenue in the second quarter of this year was very poor, even negligible, as business resumed after a three-month suspension.
ZTE also said that the company is committed to business recovery in the second half of the year; By 2019, the network business of operators will return to the normal growth track and continue to maintain the position of the first camp of 5G; By 2020, with the commercialization of 5G scale, ZTE will seize the opportunity to achieve rapid business development.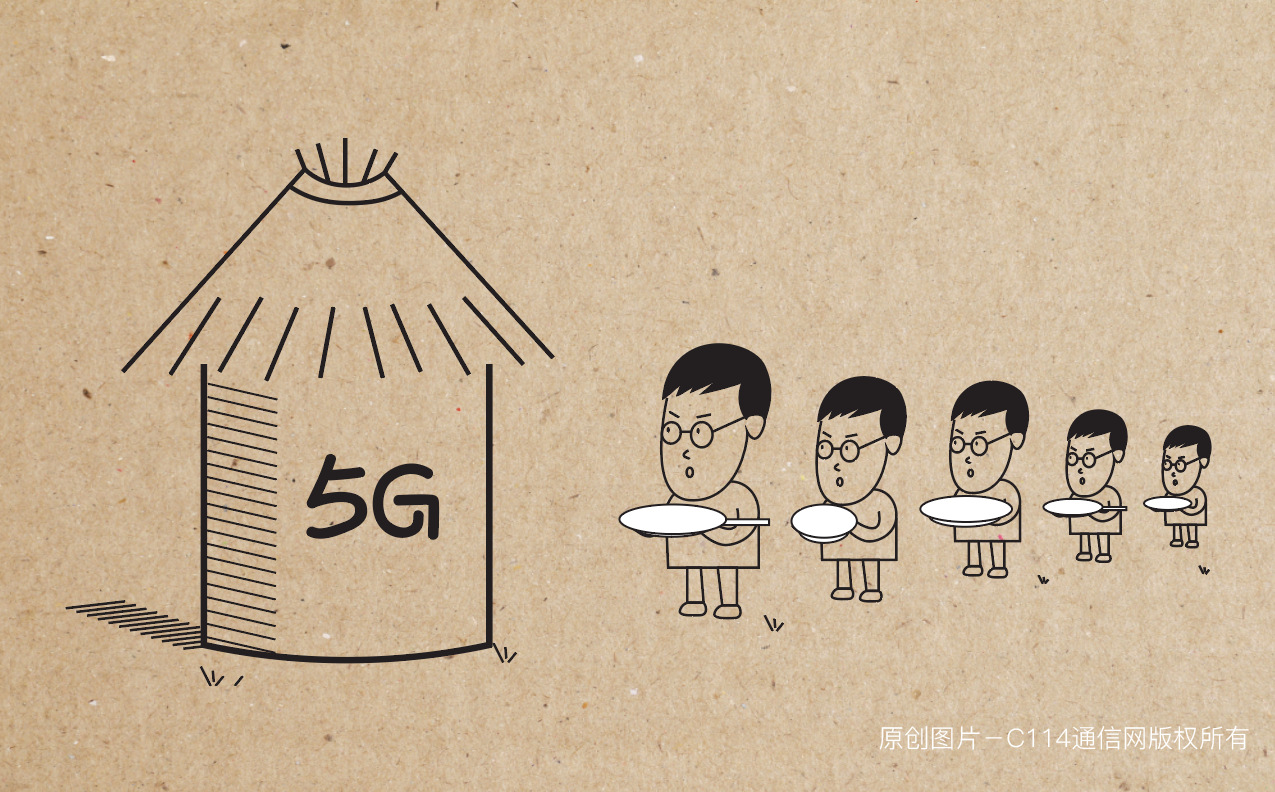 Operators 5G is the best "dry food"
In fact, as the industry continues to change, the situation of today's communication equipment manufacturers has changed.
For example, Huawei is the only one of the four major equipment manufacturers in the consumer market that has both a terminal product line and a TOP3 in the smartphone market. The other three companies have already quit the mainstream manufacturers due to the poor development of the mobile phone business, or have already separated the mobile phone business. And in the enterprise market, the development degree of four manufacturers also exists certain disparity.
Therefore, due to the large gap in business layout and size, it seems to be of little significance to compare the four major equipment manufacturers in terms of total revenue, which is clearly demonstrated by the financial reports.
In the carrier market where they started, 5G is the "dry grain" that communication equipment manufacturers can eat in the cold winter, and it is also the most important focus battle that equipment manufacturers have to fight closely.
While 5G, which will be officially commercially available in 2020, is still in its testing phase, it is likely to come faster from the frequent big moves by more aggressive operators. Equipment manufacturers are also looking forward to the "hungry" operators 5G "grain warehouses" as soon as possible "open warehouses to release grain."
For example, T-Mobile US, the third largest Mobile operator in the United States, recently signed 5G contracts with Nokia and Ericsson, making T-Mobile US investment in 5G network deployment more than $7 billion, and more investment is likely in the future. T-Mobile US recently announced a $3.5 billion, multi-year 5G network deployment contract with Ericsson after signing a $3.5 billion, 5G network deployment contract with Nokia at the end of July.
A solid 5G supply order, like T-Mobile US, would be quite enough for a long-simmering device vendor. Analysts say the multi-billion dollar 5G contracts awarded to Nokia and Ericsson could help in the second half of the year.
It can be seen that 5G not only shoulders the responsibility of enabling digital transformation, but also is the key battle of whether operators can take the lead in the new round of technological upgrading, and it is also the most immediate "speed engine" of equipment manufacturers' revenue growth.
So why didn't 5G come earlier?
Author: Yue Ming Source from: C114