Kingsignal's total investment of 5 billion PCB project officially started!
time:2020/03/19
Recently, Kingsignal's (300252.SZ) 5G communication and automobile PCB project was successfully started in Xinfeng County High-tech Park, Ganzhou City, Jiangxi Province. Leaders from Xinfeng County Party Committee and Government and Kingsignal Group attended the groundbreaking ceremony.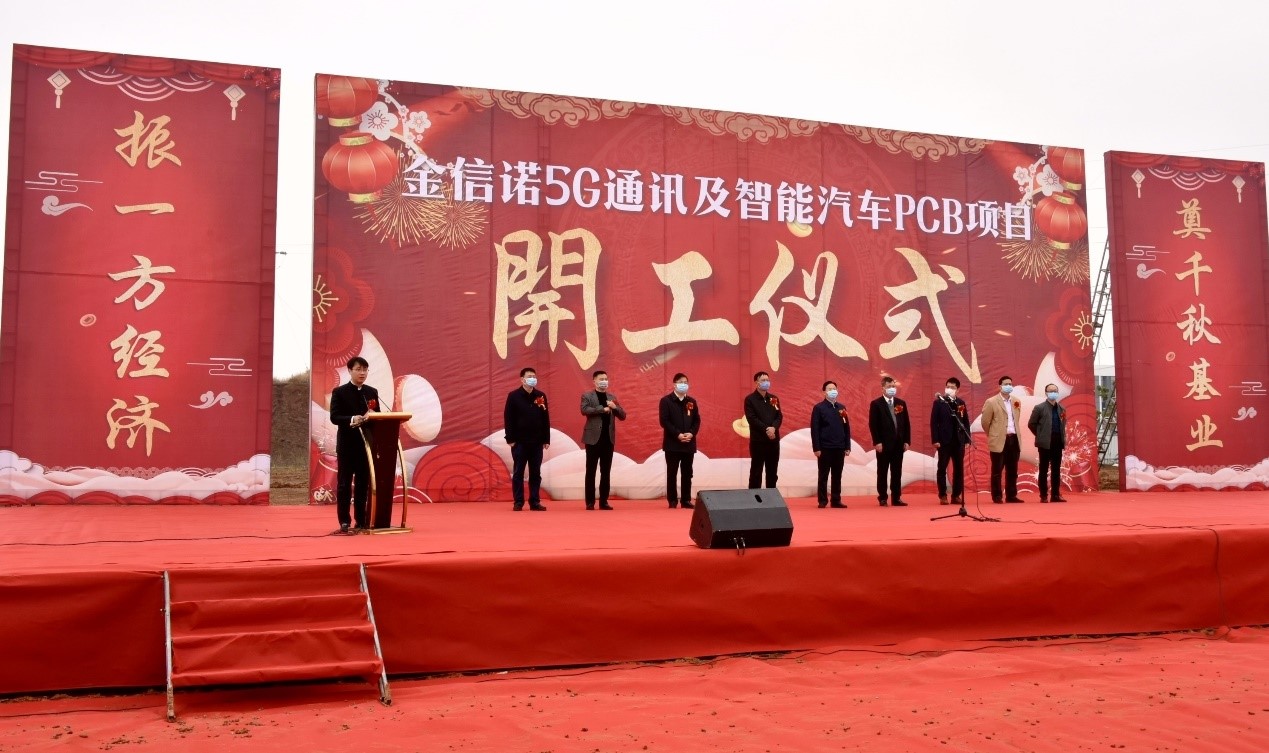 Kingsignal's 5G communication and automobile PCB project is mainly engaged in the production and sales of 5G communication and smart car PCB. It covers an area of about 230 acres and has a total investment of 5 billion yuan, of which 3 billion yuan is invested in fixed assets. The first phase of the project has a fixed asset investment of 1.6 billion yuan and a total construction area of over 250,000 square meters. It is expected to be completed by the end of this year.
This investment project is a big move by Kingsignal to deepen its deployment in the fields of communications, automotive electronics and energy. It will further expand its high-value production capacity by adding core high-end new product lines. And further consolidate the company's position as a core supplier in the fields of antenna PCB, 5G filter PCB, 5G AAU TRX/PA PCB, automotive PCB, server PCB and other fields, and further expand and strengthen Kingsignal's PCB product business.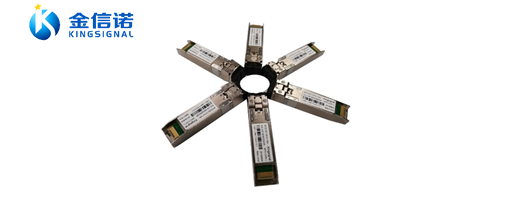 After the project is put into production, the products will be fully used in subdivisions such as communication wireless network, transmission network, data communication/data center, fixed network, automotive electronic antenna/radar/control panel. The company initially predicts that the project will reach production capacity by 2024, with an estimated annual output value of 2.5 billion yuan.
Compared with base stations in the 4G era, 5G macro and micro base station antennas have a large demand for high-frequency circuit boards. 5G has started large-scale construction in 2019. According to the planning of relevant departments and the market, it is expected that the prefecture-level city coverage and commercial use will be fully realized by the end of this year, and future orders from potential customers can be expected. At the same time, with the advent of vehicle electrification and intelligence, smart car PCB will also be the fastest growing sub-industry in the PCB industry. In the future, Kingsignal's 5G communications and automobile PCB projects will fully benefit from the full commercial use of the 5G market and the rapid development of the smart car industry.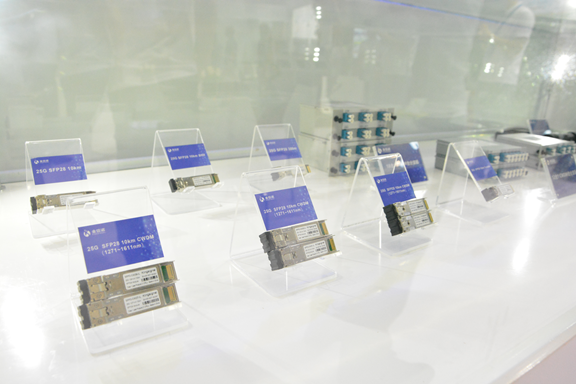 Kingsignal's 5G communications and automobile PCB project is also the fourth project that Kingsignal has invested in Xinfeng County. Previously, Kingsignal has already put into production in Xinfeng County, including the 4G/5G PCB project, the 5G baseband transmission line project and the 5G board-to-board connector project. The successive landing of the above-mentioned projects at Xinfeng indicates that Kingsignal will continue to deploy around the development of the 5G industry. On the eve of the full commercial outbreak of 5G, Xinfeng will build core project production capacity in Ganzhou Xinfeng.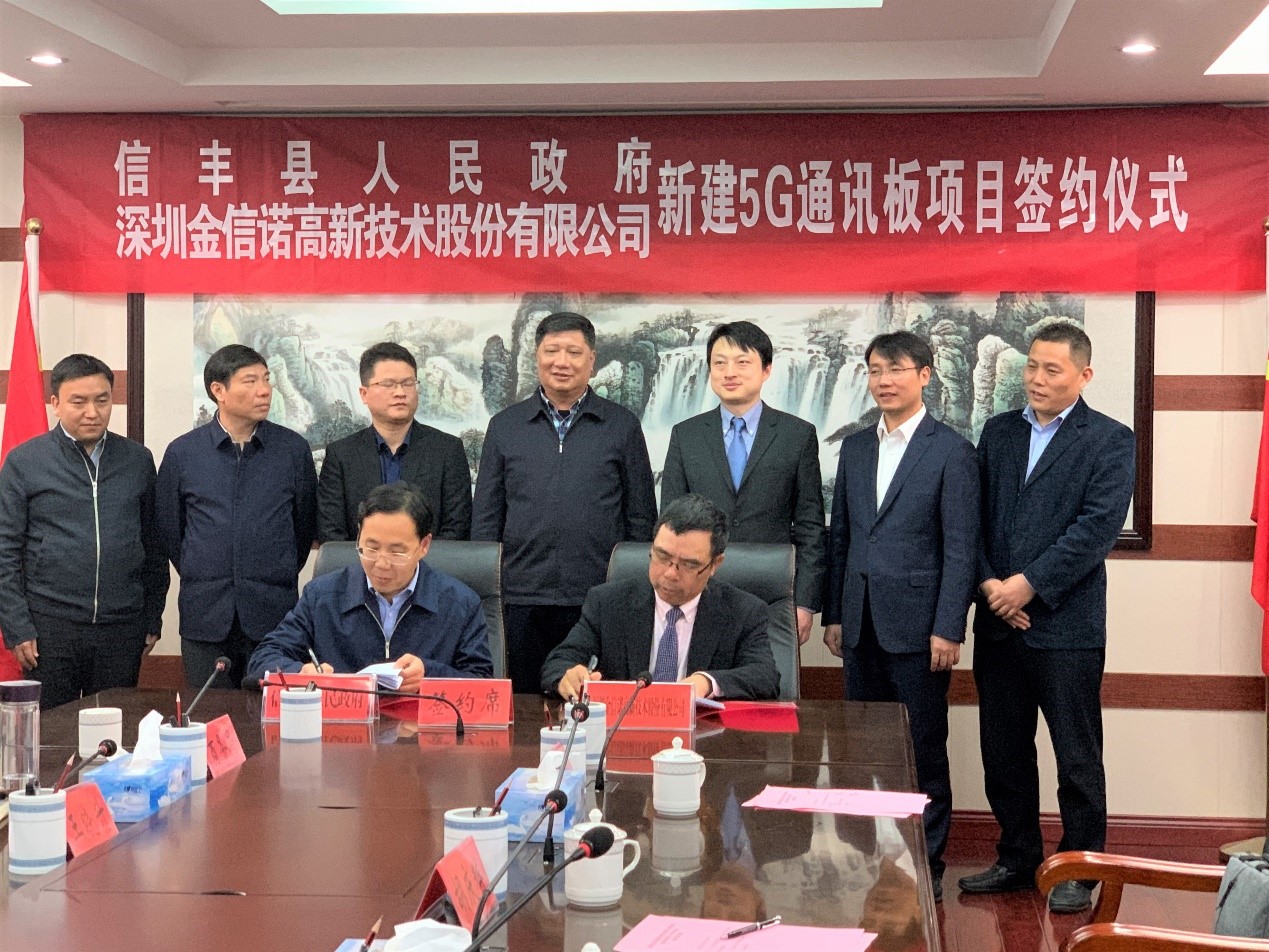 With the smooth commissioning of Kingsignal's 5G communications and smart car PCB projects in Xinfeng, Xinfeng has also become the company's only important base for gathering three major product lines for 5G, which will produce good synergy at the group level. By providing customers with complex and high-performance PCB products and corresponding customized services, we will use the best comprehensive cost solution to win a good customer experience and industry reputation, and expand and strengthen the company's related 5G business.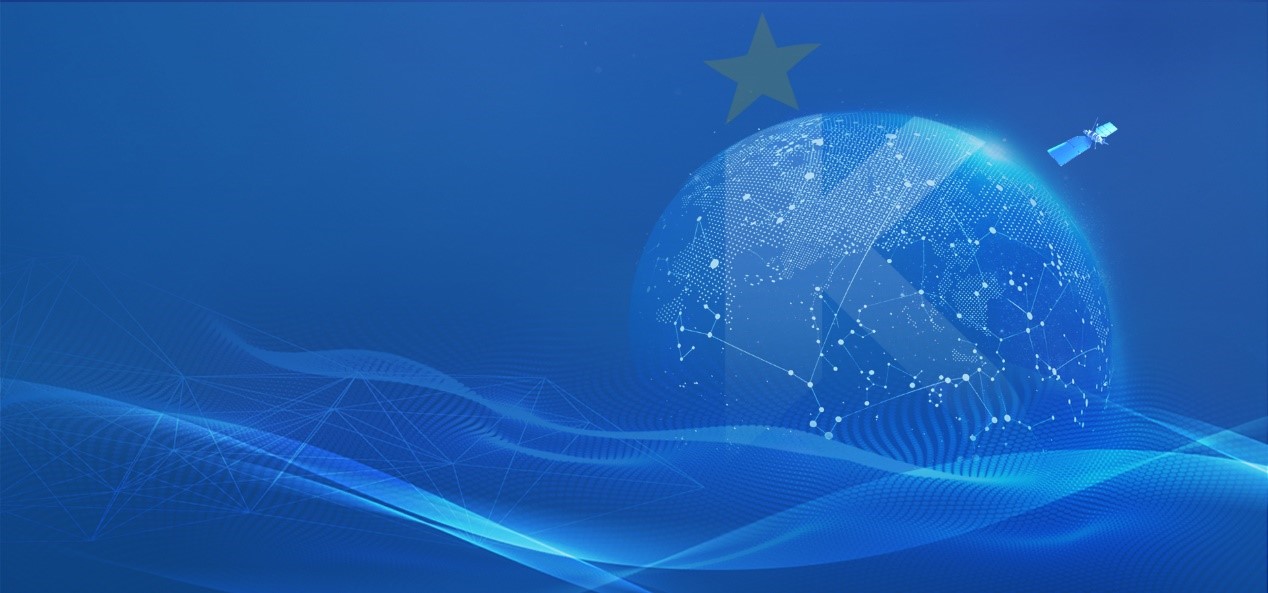 From the 5G pilot project to the full commercial use of 5G, Kingsignal fully relies on its R&D capabilities in signal connection technology innovation, and continues to focus on the innovation of signal interconnection products within and between 5G core equipment through the 5G Research Institute. Now it has formed comprehensive independent intellectual property rights on core products such as 5G PCB, 5G board-to-board connectors, 5G baseband transmission lines, 5G photoelectric composite cables, 5G high-speed components, 5G optical modules, and formed a stable and reliable production capacity supply so as to provide customers with a one-stop solution for 5G deep coverage.
With the smooth opening of the Ganshen high-speed rail in 2021, Ganzhou Xinfeng serves as a bridgehead for the transfer of the electronic information industry in the Guangdong-Hong Kong-Macao Greater Bay Area. The national and regional coordinated development strategy of the two regions is expected to serve as a link. We will comprehensively strengthen the close cooperation between the two parties in the fields of technology and industry, expand and strengthen the electronic information industry, jointly promote the coordinated development of the region, and work together to create a better future for Jiangxi and Shenzhen.
Kingsignal will also continue to introduce high-quality project resources to the local area, comprehensively promote the in-depth integration of a new generation of information technology and 5G intelligent networking, and strive to build a Ganshen electronic information industry belt. And rely on industrial policies to accelerate the deployment of signal connection technology, and continue to innovate in signal connection technology. And continue to build the right to speak in international standards in the 5G, AI, and IoT fields, continue to provide top customers at home and abroad with the best comprehensive cost solutions, and with a better attitude to welcome the full arrival of the 5G commercial era.