Kingsignal's AI joint lab's latest research results have been published in electronics world
time:2019/11/28
Recently, "Electronics World" magazine published a paper titled "Recognition and Segmentation of Road Regions Based on Semantic Segmentation" written by Kingsignal AI Joint Lab, showing the world the latest technological achievements in artificial intelligence visual perception and visual recognition.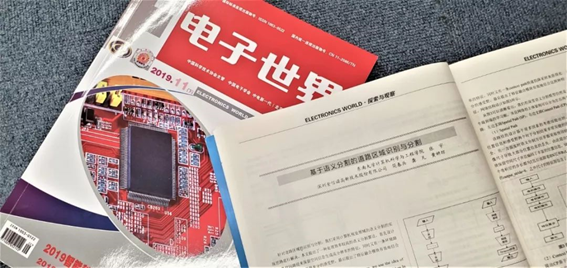 "Electronic World" was founded in 1979. It is headed by the China Association for Science and Technology and is a national key journal of electronics sponsored by the Chinese Electronics Society. It has won the Chinese Academy of Sciences double award journals, the second national excellent scientific journals and other honors, and was publicly distributed at home and abroad.
Earlier, the research strength of the Kingsignal AI Joint Lab in the direction of intelligent robots was recognized by the National Defense Science and Technology Innovation Expert Group and it was selected as the unit responsible for related scientific research.The published paper is the staged research result of this scientific research topic.

The research project focuses on the key technologies of visual perception in unstructured environments among the key technologies of robots based on deep learning. Unstructured environment refers to uneven surface material performance, irregular and unstable structural and dimensional changes, and environmental information is not fixed, unknowable, or indescribable, such as off-road environments, rural roads, and so on.
Kingsignal's team is responsible for designing and providing road detection algorithms, human body recognition algorithms, moving target positioning algorithms and object 6D pose recognition technology.
Its main contribution is to accurately improve the ability of intelligent robots to perceive unknown environments. It can effectively identify obstacles and roads, lay the foundation for robot path planning and navigation, ensure that robots warn of dangerous human behaviors in advance, and provide prerequisites for robots to sense and grab moving targets.
As we all know, 5G empowers the industry, and AI can make the characteristics of 5G more effective, so that the signal connection technology based on AI can better achieve value connection. Based on this, Kingsignal's algorithms with independent intellectual property rights can be deeply combined with business. The artificial intelligence technology enables machines to be widely applied to various industrial and home robots, to extend the scene, to provide customers with customized solutions for intelligent robots, which has a wide range of markets and business opportunities.
According to IFR, the density of robots in China will exceed 130 units per 10,000 in 2021, reaching the average level of developed countries.
In 2019, the scale of China's industrial robot market is expected to reach 5.73 billion US dollars. By 2020, the size of the domestic market will further expand and it is expected to exceed 6 billion US dollars.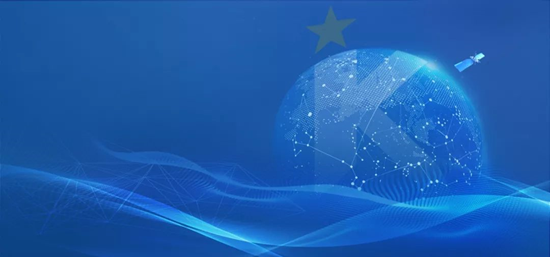 With the gradual construction of 5G networks and the large-scale application of IOT, the application of intelligent interconnection is becoming more and more widespread. The large-scale application of artificial intelligence technology in intelligent communication, intelligent interconnection, intelligent manufacturing and other fields is the general trend. The international accounting firm KPMG recently released research that holds that the potential value of the global market that 5G + AI can leverage is as high as US $ 4.3 trillion.
As early as April of this year, Kingsignal built a joint artificial intelligence laboratory with Southeast University along the strategic layout of 5G + AI. It carries out comprehensive cooperation around big data, intelligent communication, data mining, intelligent interconnection, and intelligent manufacturing to promote the deep integration of production, education, and research.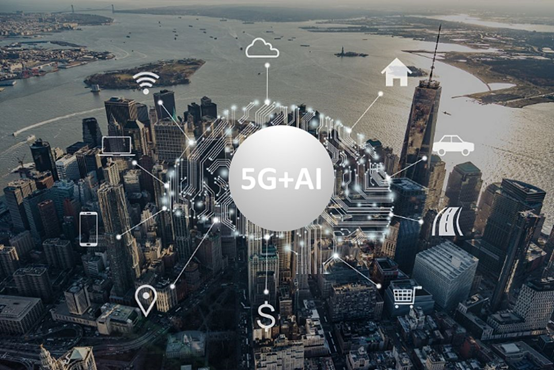 At present, the Kingsignal AI Joint Lab keeps pace with the development of the company's signal connection technology innovation. In the direction of intelligent communication and the Internet of Things, data can be collected through sensors, and combined with cloud computing, edge computing and artificial intelligence to process data. It can comprehensively use IoT technology to provide customers with solutions such as smart cities / parks, smart homes, and 5G + AI technology exhibition halls.
Kingsignal Artificial Intelligence Joint Lab will also further promote Kingsignal's rapid development in the areas of intelligent interconnection and intelligent manufacturing technology transformation, helping Kingsignal to become "One-stop service expert of signal interconnection technology and solutions with international standard course"。