"Innovation drives development, technology leads the future" Kingsignal approves the establishment of academicians and expert workstations
time:2017/01/06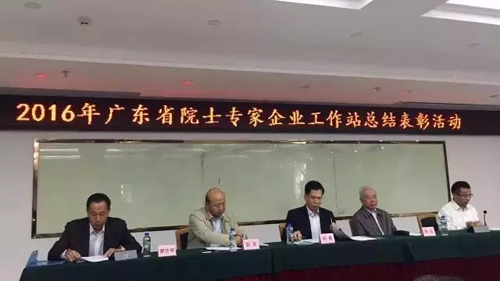 On January 6, 2017, the "2016 Guangdong Academician Experts' Workstation Summary and Commendation Conference" was held in Dongguan, Guangdong Province. This event is to implement the CPC Guangdong Provincial Committee and the Guangdong Provincial People's Government on strengthening the new era of the Association for Science and Technology. The spirit of work opinions, further accelerate the implementation of the innovation-driven development strategy, promote the stable, sustained and healthy development of the academician's expert workstations in our province, and give full play to the important role of the academician's enterprise workstation service economic and social development and service enterprise technology innovation. Sponsored by the Guangdong Provincial Association for Science and Technology, the Provincial Science and Technology Worker Service Center.
Guo Wei, deputy director of the Enterprise Innovation Service Center of the China Association for Science and Technology, party secretary and vice chairman of the Guangdong Science and Technology Association, He Zhen, Chinese engineering academician Sun Yu, deputy secretary of the Guangdong Science and Technology Association, Feng Ni, chaired by Guangdong Science and Technology Director Liao Shiming hosted this meeting.
Kingsignal Technology Co., Ltd is a private high-tech enterprise specializing in R&D, production and sales of medium and high-end RF coaxial cables, connectors and components, fiber optic cables, printed circuit boards and other signal interconnection products. Kingsignal is a Listed companies belong to the GEM index stocks and the CSI military index stocks. Kingsignal have been selected and successfully established academician expert workstations.
Kingsignal as a national high-tech enterprises in the domestic and international distribution has R & D, advanced research and development capabilities, with an annual R & D more than 50 projects, and insisted that the annual sales of 4% for R & D projects. Cumulative to date, Kingsignal drafted and was issued 12 IEC international standards, with more than 100 patents, and has accumulated a number of proprietary technologies in the production process, formula and other key production equipment is fully integrated research and development innovation, automation transformation and basic materials research has reached the international advanced level, and can provide one-stop service of signal interconnection technology and solutions with international standard discourse rights.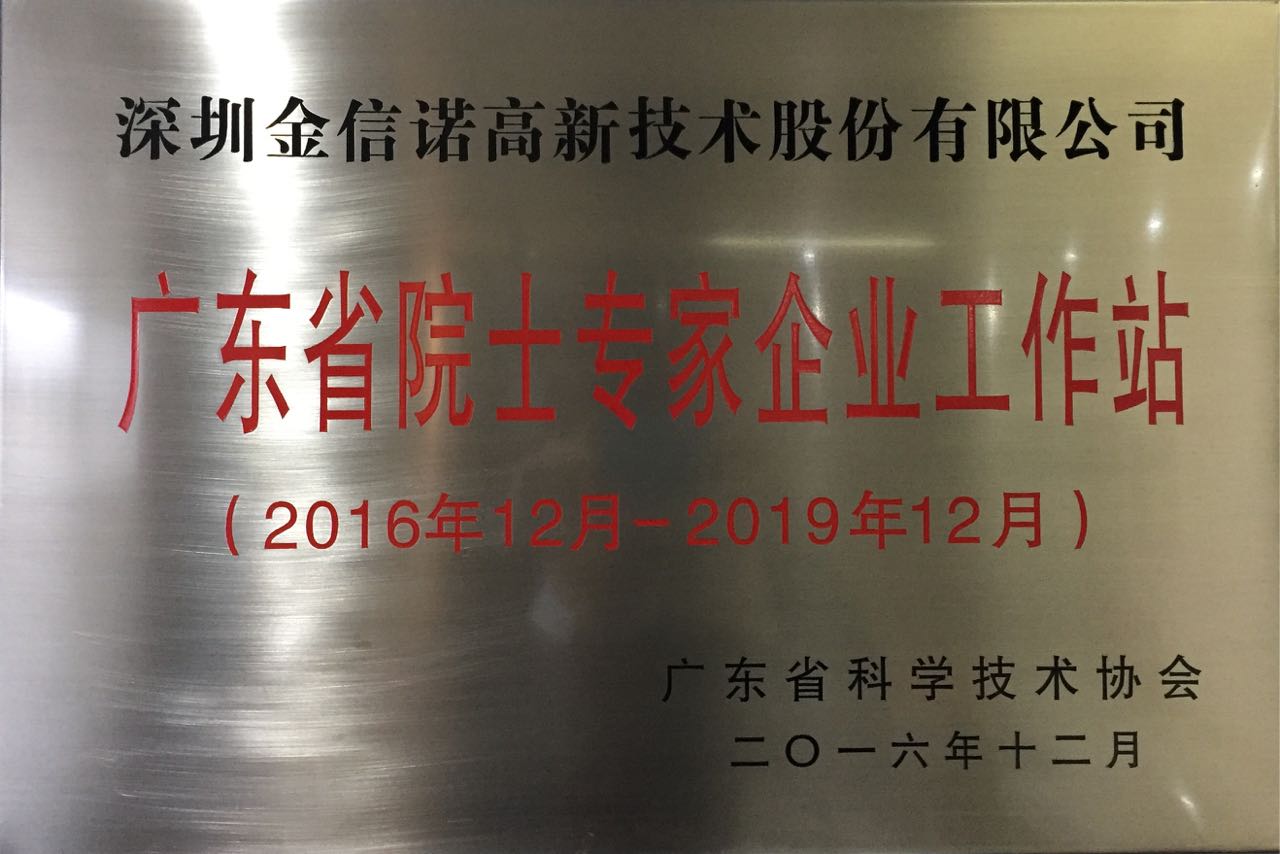 In addition Kingsignal also actively working with relevant units and research with China Academy of Engineering Physics optical communication devices set up a joint research and development center, in cooperation with the Harbin Engineering University, Academician YANG Shie build underwater exploration research center and academician workstation, in cooperation with the Harbin Institute university to prepare a military transmission network research center for military electronic systems.
It's believed that the construction of "enterprise workstations academicians and experts" approved, will further enhance the innovation capability and core competitiveness Kingsignal technology, theory with applications to industry experts, academicians and even cross-border disposal technology, Kingsignal technical projects have been put into use, and the application of cutting-edge technology has become the ultimate goal of turning technology into primary productivity. At the same time, through the exchange of industry, academia and research, we will promote our independent innovation capability, accelerate the transformation of scientific and technological research achievements of enterprises, enhance the company's research and development strategy goals, and achieve major breakthroughs in solving key technical problems in the industry, so that Kingsignal truly becomes an internationally connected technology promoter of innovation.